Final switchover for Sandy Heath and Nottingham on 13th April in 2011 week 3

Brian Butterworth published on UK Free TV
Viewers in Cambridge, Bedford, Northampton, Stevenage, Ely, Milton Keynes and surrounding areas will have no analogue television from Wednesday 13th April 2011. Unless you use cable or satellite, if you don't have a Freeview box or set, your screen will be blank.

Most people need only retune their Freeview box or TV, but it would be impossible with 965,700 homes covered for there to be no problems. This also applies to the 74,000 homes that use the Nottingham transmitter.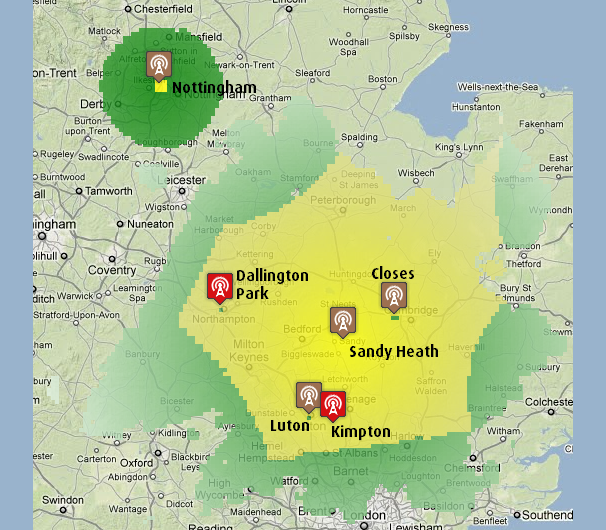 From Wednesday 13th April 2011 you MUST have a digital television device to watch TV. If you do not have a digital receiver, from Wednesday will have a blank screen.

Do not expect a terrestrial television service from midnight until 6am - or a late as lunchtime on relay transmitters.

If you are over 75, get (or could get) Disability Living Allowance, Attendance Allowance, Constant Attendance Allowance or mobility supplement; or have lived in a care home for six months or more; or are registered blind or partially sighted and need assistance, please see The Switchover Help Scheme.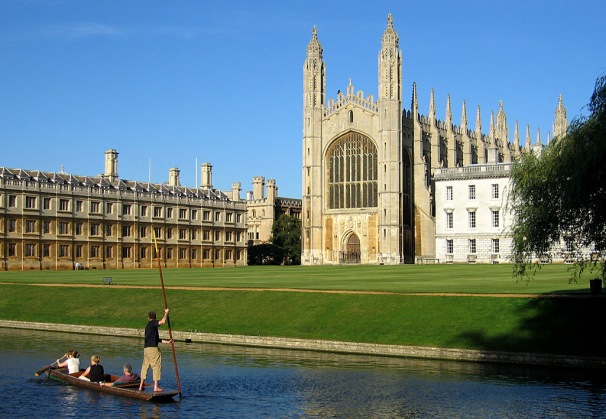 After 16,711 days (nearly 46 years), Sandy Heath will no longer broadcast analogue television signals.


Cable and satellite
Cable (Virgin Media) and satellite (
Sky
,
Freesat
,
fSfS
) viewers are not affected by the changes. Remember, however, that you may be using analogue TV to watch on a second or third set and it might need a Freeview box.
Existing Freeview users
If you already use Freeview, and can receive all the
channels
now, check your TV or box is not listed here -
TVs and boxes that do not support the 8k-mode
. If it is, you will need a new box.
If you are not on the list, you should
scan
your box from around 6am.
When you now rescan, you MUST do a "first time installation" or "factory reset" scan, not an "add channels"
. Do the procedure you did on September 30th 2009. If you can't recall what this was, please see
List of manuals for Freeview retune
, or try the
generic clear and rescan procedure
.
If you scanned during the first phase of
switchover
on Wednesday 30th March 2011 - you will have to do it again ON Wednesday 13th April 2011.
Using Freeview with Windows Vista
Please see
Switch over and PC-based systems
because you need some
updates
for your system to work.
Boosters
If you live close to the transmitter, you may have to disconnect any "boosters" from your
aerial
system. The new, more powerful
digital
signals may overload any amplifiers and result in no
reception
! When looking for them include a check for distribution amplifiers,
loft
boxes, set back amplifiers, bypass Amplifiers, hidden
masthead
amps in a loft space and any dodgy active splitters.
Homes without Freeview
If you had no Freeview service before, you will have the BBC channels digitally from Wednesday 30th March 2011. This is a single
multiplex
of the BBC channels (radio, television and text) for most people.
However, if you were on the fringes of reception from one of the main
Freeview transmitters
, you will now get all the Freeview channels.
If you didn't get this limited Freeview service in November then you may need a new aerial.
If you are served by a public service (
relay
) transmitter
You now need, from lunchtime on December 2nd to rescan, and you will get a second Multiplex with ITV 1,
ITV 2
, ITV 1 +1,
Channel 4
,
Channel 5
, Channel 4+1, E4 and
More4
. And that's your lot, see
Freeview retune - poor public service transmitters
.
Everyone who has digital TV now has
Freeview HD
.
Digital regional overlap
The old analogue TV signals provided lots of nations and regions for the public service channels, and these have large areas of overlap.
The old low
power
digital TV signals were at very low levels and reception of signals from more than one transmitter was a rare event.
All Freeview boxes automatically scan the available broadcast frequencies looking for channels, and they do this from
C21
to C69. Whilst scanning, if a duplicate version of a channel is found, such as another BBC One
region
, they are placed in the 800-899 channel range.
The 800-899 is easy to access by pressing CH- from 1, and in most programme guides is just a single scroll up.
Freeview HD
Freeview HD will start on Wednesday 13th April 2011 from Sandy Heath and the relay transmitters. You will need a Freeview HD - DVB-T2
receiver
to watch the channels.
A HD TV set with Freeview is not enough
.
Comments
Tuesday, 12 April 2011

You can get an idea of when your relay will complete switching at Digital UK - Relay transmitter switching times . It should have progress reports on the 13th itself. Currently it says:

Sandy Heath, Luton: 6am
Dallington Park: Mid-morning
Kimpton: Mid-afternoon

The document sent out to installers who have subscribed to the ALmanac says 6am for all relays, though. Anglia Aerial Installer Newsletter.

Fringe reception of all multiplexes from Sandy Heath won't happen tomorrow: the commercial multiplexes stay on low power and parking channels until September (ArqB), November (ArqA) and April 2012 (SDN). Nottingham commercial multiplexes stay on low power and parking channels until September/October.

Not sure where you got your statistic from. While Sandy Heath did transmit 405-line TV, it didn't go on-air until 13 July 1965 (16,710 days tomorrow). Anglia started in 1959, but it was from Mendlesham. Sandy Heath was really a new build for UHF. Source: mb21 - ether.net - ITV 405 line TV Transmitters - East of England and mb21 - ether.net - BBC VHF 405-line Transmitters where the original scanned document referred to a 'Huntingdonshire' transmitter. (RG47SH)

Mike Dimmick's 2,486 posts

Public service (relay) transmitters.
I believe you will also get "Sky Sports 1" and "Sky Sports 2"
on PSB 3.
These are subscription channels.
Why there are payment channels on a public service multiples is another question.
I for one would perfer two more free channels. EG ITV3, ITV4, Film4 etc.

But Sky want us to give them money!

Mark A.'s 372 posts

Mark A.: No, Sky Sports 1 and 2 are on COM6, not the PSBs after switchover. See Freeview multiplexes | ukfree.tv - independent free digital TV advice .

Briantist's 38,844 posts

Mike Dimmick: The transmitter start dates were sourced for a book I no longer have, but it was a primary source, not "just some website".

In fact it does say 13th Jul 1965 on the page, I've just copied and pasted the wrong one into Excel, so it is 16711 days.

Briantist's 38,844 posts

Briantist
"Sky Sports 1" and "Sky Sports 2" are on multiplex B which switches to PSB3 as digital switch over.
I've just checked at http://en.wikipedia.org/wiki/List_of_digital_terrestrial_television_channels_(UK)
and at DSO "Sky Sports 1" and "Sky Sports 2" are removed or rather moved to COM6.

I was all ready to complain about this, but now I can't. (RH163LB)

Mark A.'s 372 posts

Mark A.: Sorry, that's just wrong. They are NOT on the PSBs after switchover, they are on COM6.

Look check the PRIMARY SOURCE - DMOL Post-DSO Multiplex Channel Allocations .

Briantist's 38,844 posts

That's what I said. They move from multiplex B to COM6.

Mark A.'s 372 posts

Mark A.: OK, sorry, I misread.

Briantist's 38,844 posts
Wednesday, 13 April 2011

I lost my sky sports 1 & 2 a few hours ago i did a rescan and found the mahority of channels apart from itv & sky sports - i have an indoor aerial it is placed near a window and my post code is lu11ll cn you help?
thanks

Irfan's 2 posts

Irfan: As above WAIT FOR 6AM.

Briantist's 38,844 posts
Select more comments
Your comment please