15th May 2013 retunes for Yorkshire coast and Dorset, Wiltshire, Isle Of Wight

Brian Butterworth published on UK Free TV
The original plan for digital-only television services had created a set of cleared (unused, for resale as 4G) frequencies in the range C31 to C40, and a smaller one in the C63-C68 range. However, to align the frequencies with the rest of Europe and to provide the mobile internet companies with more desirable frequencies the allocations were changed - see Digital Dividend - changes to the 800MHz band.

In the regions that switched-over after the decision was taken, the new frequency plan has been used. In the regions that switched before, viewers will have to perform one more retune.

This week, on Wednesday 15th May 2013, viewers of the Oliver's Mount and Rowridge transmitter group will see another minor Freeview change.


Oliver's Mount transmitter and transmitter group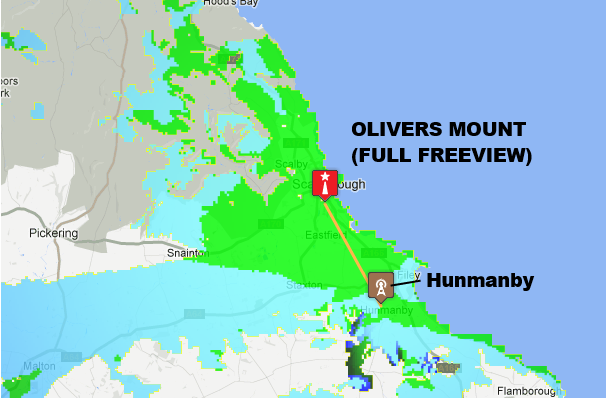 At some point before 6am, Oliver's Mount will change: the Arqiva B (COM6)
multiplex
will move from
C61
to
C49
effecting 15 Film 4, 18
4Music
, 19
Yesterday
, 21 VIVA, 24 ITV 4, 41
Sky Sports 1
(not free), 42
Sky Sports 2
(not free), 47
4seven
, 83 Al Jazeera English, 85 Russia Today English, plus 21 others.
At the
Hunmanby
transmitter, the PSB2 (3 ITV (Yorkshire (
Emley Moor
micro
region
)), 4
Channel 4
North ads, 5
Channel 5
The North ads,6
ITV 2
, 13 Channel 4+1 North ads, 14 More 4, 28 E4, 33 ITV +1 (Yorkshire Emley Moor)) will move from C49 to
C39
.
Rowridge transmitter and transmitter group
There are no changes at Rowridge, but some of the relays are affected:
At the
Brighstone
transmitter, the
power
on the three transmited multiplexes will increase from 28W to 71W. At
Winterborne Stickland
: the power will double from 200W to 400W on each multiplex.
At
Ventnor
PSB1 (or BBCA, 1 BBC One South, 2
BBC Two
England, 7
BBC Three
, 9
BBC Four
, 70
CBBC
Channel,71
CBeebies
, 80
BBC News
, 81
BBC Parliament
, 301 301, plus 12 others ) will move from
C54
to
C48
.
At
Salisbury
: COM4 (or SDN, 10 ITV 3, 20 G.O.L.D. (not free), 25
Dave ja vu
, 26 Home (not free), 27 ITV 2 +1, 30 5*,31
5USA
, 34
ESPN UK
(not free), 38
Quest
, 39 The Zone, 44 Channel 5 +1, 72
CITV
, plus 22 others ) will move from
C62
to
C50
.
Notes about retuning
If you are not on the list, you should
scan
your box from around 6am.
When you now rescan, you MUST do a "first time installation" or "factory reset" scan (sometimes called "shipping state"), not a simple "add channels"
. Do the procedure you did on "national retune day", September 30th 2009, see
Freeview Retune - list of manuals
.
If you can't recall the procedure or find the manual, please see
generic clear and rescan procedure
.
Some people may find problems with the newly allocated frequencies - if so, please see
Single frequency interference
.
Cable and satellite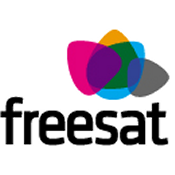 Cable
(Virgin Media) and
satellite
(Sky,
Freesat
,
fSfS
) viewers are not affected by the changes. Remember, however, that you may be using
analogue
TV to watch on a second or third set and it might need a Freeview box.
Next to change
The next changes are on 22 May 2013
Barnstaple
: PSB3 C50 to C40
Braunton
: PSB2 C49 to C39
Carmel
: COM6 C61 to C49 PSB1
C60
to C-60
Combe Martin
: PSB2 C49 to C39
Dowlais
: PSB1 5W to 10W
Great Torrington
: PSB2 C50 to C40
Hartland
: PSB1 C60+ to C60
Huntshaw Cross
: PSB1 C62- to C50
Ilfracombe
: PSB2 C61- to C49 56W to 112W
Llandrindod Wells
: PSB1 C49 to C39+
Llanelli
: PSB1 C49 to C39
North Bovey
: PSB3 C50 to C40
Penderyn
: PSB1 C49 to C39 PSB1 2.6W to 5.2W PSB2 2.6W to
5.2W PSB3 2.6W to 5.2W
Pontardawe
: PSB1 C61 to C49
Talley
: PSB1 C49 to C39
Ystalyfera
: PSB1 C49 to C39 :
Comments
Thursday, 13 June 2013
T
Trevor Dobie
8:20 PM
Marlborough

I receive my freeview signal from the Marlborough relay mast. When can I expect to get more than the 11 channels currently available and be able to find my local bbc radio on the freeview service?

Trevor Dobie's 4 posts
Friday, 14 June 2013

Trevor Dobie: The answers to your questions are "never" and "never".

The Commercial channels which aren't carried from Marlborough and over 1,000 other similar small relays have no obligation to provide a public service, only one of making a profit:

Marlborough (Wiltshire, England) Freeview Light transmitter | ukfree.tv - 10 years of independent, free digital TV advice

As BBC TV regions cover multiple BBC local radio areas then each TV region would need to carry multiple radio stations so this isn't likely to happen. The only places where it does are in Northern Ireland, Scotland and Wales because the area of their "local" radio stations is the same of their BBC TV regions.

Dave Lindsay's 5,724 posts
Your comment please