Technical changes to Freesat channels, 2nd-10th October 2013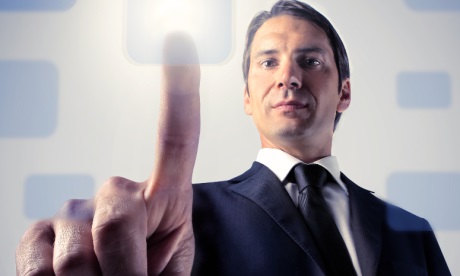 Brian Butterworth
published on
UK Free TV
Here is the answer from Freesat help:

From Wednesday 2nd October to Thursday 10 October, a series of technical changes are happening to the satellite transponders that broadcast some of the channels on Freesat.

If you encounter channels missing from your TV guide, put your Freesat box or Freesat TV into standby for 30 seconds and then switch it back on again. This should see everything restored; If this does not work you will need to do a quick "Freesat channel scan". Instructions for this can be found in your product manual (see Freesat product manuals - find and download replacement user manuals for your Freesat box), or give us a call on 0845 313 0051 and we'll be happy to help.

If you are doing a manual Freesat channel scan, it's worth making a note of your scheduled recordings and resetting them once the scan is complete to be sure you won't miss out.
Comments
Saturday, 9 November 2013

I can' get itv+1 on either of my tvs and both have separate boxes

Sandra's 1 post

glynis beaney: The travel channel can be found on Freesat channel 405.

jb38's 7,179 posts

Sandra: Should you be referring to Freeview? then ITV1+1 (33) is on the same mux transmitter as ITV1, whereas with Freesat its on 112.

jb38's 7,179 posts

Sandra : In addition to that said earlier on, should you be using Freesat (dish system) and are unable to find EPG 112 in the programme guide then your EPG menu requires updating, this simply achieved by carrying out a complete retune on your box.

jb38's 7,179 posts
Saturday, 16 November 2013

Can you tell me why we have BBC News only in Gaelic and on Channel 86 whereas Channel 200 is Al Jazeera Children!?

cotswoldblue's 1 post
Wednesday, 20 November 2013

Hi I have a freesat dish, with both a Pansonic freesat HD TV, and an Echostar HDS600 attached to it. Recently the Echostar started having issues receiving the 2 BBC HD channels whilst still receiving all other HD channels. The Pansonic receives all HD channels fine indicating about 90% quality and 100% signal. The Echostar displays "no or poor signal" however if I carry out a factory reset of the Echostar it works for an hour or 2 before going faulty. I changed the LNB from the standard one to a n Inverto quad 9.2 dB Ultra LNB and I also peaked the dish with an old analogue satellite spectrum analyser I have. I even tried locating the BBC HD transponder on 1024 MHz (10.874 - 9.75) and peaked that and minimised the X talk. However this has not affected the situation. Have you any ideas as Echostar support just said take my receiver to another installation and try it there.

Thanks Chris

Chris's 3 posts

Oops the LNB S/n should have read 0.2 dB

Chris's 3 posts

Chris:
Your description strong suggests that the Echostar receiver has a fault in the tuner section. Only by trying it at a different location will prove that by eliminating all your current LNB and cabling, etc.
If an LNB fails, they normally fail completely and not just on one transponder and the fact that your Panasonic is receiving that transponder multiplex perfectly supports the idea that it is the Echostar as fault.
testing it elsewhere will show if it is truly at fault bay having the same problem with BBC HD signals..

MikeP's 3,056 posts
Thursday, 21 November 2013

Hi,
Last night I tried unplugging the LNB cable from input 1 of the Echostar whilst it was powered off. We watched BBC 1 & 2 HD all evening without fault. I placed the receiver into standby before going to bed. This evening when I turned it on, the poor signal message appeared. So I unplugged the input cable from LNB 1, removed power from the machine for a minute. I replaced power, took it off standby and replaced the LNB cable. The picture returned and we are currently watching BBC 2 HD.

There is clearly an issue with the Echostar HD tuner, but I am thinking of obtaining a 6dB attenuator in case the stronger channels on the new satellite might be overloading the tuner or overcoming the AGC.

Chris

Chris's 3 posts

I have a Fortec Star Passion+ satellite receiver from which I record to an external hard drive via USB. Since the recent changes and having to re-tune More>Movies as one example (had to manually enter the new TP settings) I can watch the channel ok but it will not record to USB. I can still record all other channels which didn't need re-tuning. Any suggestions as to why this is?

Stephen Cliffe's 1 post
Select more comments
Your comment please