BBC plc, 2017. Radio 4, the last voice.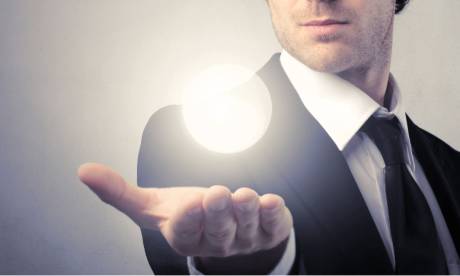 23:59 pm December 31st 2016

pip. pip. pip. pip. pip. peep.

Good morning, Chris Aldridge speaking. This is, for the final time, is BBC Radio 4.

We are joined here in New Broadcasting House for these last moments by forty BBC local radio stations in England, the six national stations in Scotland, Wales and Northern Ireland, the Asian network, Radio 4 Extra and, of course Radio 3.

In a statement today, the new chief executive officer of BBC plc said that the BBC was immensely proud of the legacy of radio stations and thanked listeners to the stations closing tonight for their loyalty and support over the decades.

The BBC will continue to broadcast, the music services Radios 1, 1 Xtra, 2, and 6 Music as these stations are regarded as being profitable for BBC shareholders by, from today, carrying a discreet amount of advertising.

BBC News Radio, formally numbered Five Live, will be broadcast on Radio 4 FM frequencies from later today, and 6 Music will occupy the former Radio 3 frequencies until they are sold.

The flagship Radio 4 Today programme will move to the BBC News TV channel from next Monday. A new portfolio of subscription television services launches at 6pm this evening, lead by a revamped BBC One to be known as BBC Premier.




After just over 94 years of continuous wireless operation - as 2LO, The National Programme, The Home Service and then Radio 4, we leave British speech radio in the capable hands of BBC News Radio.

Happy New Year.

plays "God Save The Queen"

then silence.
Comments
Saturday, 22 March 2014

Is the BBC as we know it about to go crazy ?
Sounds like it to me.

People will just loose interest and give up the ghost with the beeb in the end then refuse to cough up for the annual licence fee on the grounds that the beeb has broken up into a non recognized or required service they wish to pay for.

Alvin Pritchard's 40 posts

Alvin Pritchard: 'People will just loose interest and give up the ghost with the beeb in the end then refuse to cough up for the annual licence fee on the grounds that the beeb has broken up into a non recognized or required service they wish to pay for.' -

As far as the current government is concerned, that is a not a bug, its a feature.
Frankly, the above article reminded me a little of 'V for Vendetta'.

MikeB's 2,579 posts
Sunday, 23 March 2014

hate the bbc, so anything bad happening to it is good! if it was not for the pirates, we'd all be listening to 78's still!

kevin smith's 3 posts

kevin smith: What is interesting is that "without the pirates" you would still be listening to live music only on the radio.

The Musician's Union was very powerful back then and severly limited the use of "discs", be they 78s or 45s.

Broadcasting in the Seventies | Digital radio | ukfree.tv - 11 years of independent, free digital TV advice

"Any deficiencies which may be alleged against Radio One arise from ... limitations on the use of records, not from any BBC inhibitions.

Discs are the life blood of any pop network and we will need to negotiate an agreement to use more of them.

On all these proposals we are consulting with the Musicians' Union, and they have asked for an urgent and comps-fete review of their relationships with the BBC, to which we have agreed. We are also consulting with other unions involved in the music field. "

Still, why get the facts in the way of your hated?

Briantist's 38,844 posts

Briantist: In the 1960's,the BBC would never have gone with the idea,of a Popular music Network.It was Government legislation,which not only outlawed offshore Radio,but also pressurised the BBC into filling the void left by the very popular offshore stations. Indeed,the Musician's union,made the job of filling that void,very difficult indeed. It was only in the late 1980's that the BBC,finally relieved themselves of the restrictions imposed on them,by the Musician's union.
It should also be said,that the same could be said for the Irish Republic,in that RTE would never have started a Pop music service,now 2FM. It was the Irish Government who pressurised RTE into setting one up,as the proliferation of pirate station's was getting out of hand and the existing legislation regarding un-licensed broadcasting was woefully inadequate.

David Roberts's 23 posts

Another example of BBC's failure to provide what people wanted was in classical music as well. I can remember when the BBC insisted on playing far too much wayout classical music on radio 3. Many questioned wether Classic FM would be able to survive when it was muted. It now claims to be the most successful commercial station in the world. The BBC still does not cater for this market.

trevorjharris's 367 posts

trevorjharris: The whole point of Radio 3 is not to play the same 30 pieces over and over again.

If you want to hear 'The Best of the Classics' CD collection, then Classic FM is for you. There was a recent discussion of their 'Hall of Fame Top 100 Film Themes' on Britimovie. The consensus was that that the audience must have listened to about 10 bits of music in the last 20 years. I loved the comment of one contributor 'North by Northwest at 98? Korngold's Robin Hood at 89? Behind Twilight? Sweet mother of....Tiresomely predictable for Classic FM. I am always stunned that with an infinite variety of music, they have a playlist.'

If the BBC plays 'wayout classical music', why is that a bad thing? Radio 3 is not commercial, it does not have to please its advertisers, and thus can do something a little different, which might actually broaden the minds of lts listeners. Thats an advantage. Besides, wouldn't catering for Classic FM's market be 'commercial'?

MikeB's 2,579 posts
Monday, 24 March 2014

The future of the BBC World Service.
Foreign Affairs Committee will be talking about the future of the BBC World Service today.
See;
The future of the BBC World Service - News from Parliament - UK Parliament



Mark Agius's 373 posts

Mark Agius: world service should never have abandoned shortwave as it is only way to reach million of listeners worldwide;not everybody has internet/broadband/satellite dish or smartphone especially poor countries where such technology is expensive. Omnidirectional shortwave transmitters for europe asia america africa the middle east asia the pacific oceania and other places than directional beams would ensure wherever you are you can hear it on an affordable decent quality shortwave portable that costs less to run than a powerhungry drm dab dab+ fm portable that gobbles alkaline and lithium batteries.

Anthony's 70 posts
Sunday, 6 April 2014

I can just hear them at the BBC giving the following speech.

Just a bit of satire :)

"We will fight them over the air" "We will track all non payers of the licence fees and they shall be forced to pay" "We shall fight the corridors of parliament as we fought to bring you the News in the second world war" "From the war of 1914 to 1918 we were born just after the dust of this great war settled and we became strong, A great force not to be reckoned with, and again we shall be strong into the next millennium" "We shall not be forced to change" "We shall not give in to the people" "The people will give in to our demands" The BBC is not just a name" The BBC is an institution based on principles, principles that have seen us through 9 decades of war, bureaucracy, protests and the growing menace of online petitions calling for the abolition of the licence fee. "Are we going to fight or are we going to be brought down to our knees by the very British Public we serve" "I as Director General of the BBC will not go down without a fight" "I am not one for begging on my knees" - This day my fellow directors we shall get out of our offices and we shall face the British Public and we shall fight them on the streets and we shall win" "The public accuse us of not giving them what they want? "We are not fortune tellers we deliver a service based on our own ideas" "That is why we are here 9 decades into the future" "We have given our public Only fools and horses to Doctor Who, we have given them Dad's army and just like those brave men of Dad's army we too shall fight" Are you with me or are you going down on your knees.?

Michael's 368 posts
Select more comments
Your comment please