UK Free TV now uses friendly web addresses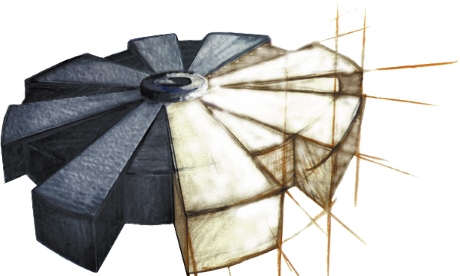 As this site has been active for over 12 years, I have written and re-written the software that runs the site many times over.
I have always had the objective of leaving the pages where they were before, as I know many people have bookmarked, or linked to, content on the site.
Another motivation for not changing the addresses was that it was a considerable technical challenge. It has taken several days of work to change to the new scheme.
What are the benefits
The benefits are:
The site is still running software written in PHP, but no-longer does this show on every page;
The page names are more obvious: /prediction rather than prediction or /article rather than article/;
The addresses show what you are looking at /transmitters/tv/Crystal_Palace for example, rather than transmitters/ngr/TQ339712;
I can monitor the site using interactive tools;
Having no "?" in the address allows better browser caching;
When you are searching, the web address is a helpful explanation of the page's purpose;
It will be easier to add or change features on the site.
What are the issues
The use of the longer web-addresses does present a few ongoing challenges.
Having tested the code extensively over the last several days, there are issues on the live site with cached data and links stored in database tables.
The only way for me to deal with these is to find as they happen on the live site.
So, if you find something isn't working as it should, please bear with me today (Friady) as I'm trying to fix them.
Comments
Sunday, 19 October 2014

I have a huge black panel with white titles " News headlines, All free TV, My freeview etc" . Clicking ANYTHING, brings up the data behind that front panel. but can't get rid of it. What happened ?. Am on Vista Home Premium and I.E. 9. Managed to reduce enough to See" what was going on.

Mike Incles's 10 posts

Mike Incles: Have you tried using a modern web browser?

Briantist's 38,844 posts

Thanks Briantist, but since everything else on the entire computer works OK except for your site, I am reluctant to change anything. Thanks anyway.

Mike Incles's 10 posts

The Help->All Posts By link now links to your own posts (if you have posted before, of course).

The list of people posts pages now show the user's image (again).

B

Briantist's 38,844 posts

Mike Incles: Very well.

Seems a bit of a strange decision to have 42 month old software that is full of bugs, but if you're happy with that that's your decision.

Briantist's 38,844 posts

I'm pleased to say that I have fixed the "IRT" ("in reply to") system.

This means that you can, once again, directly access the comment posting from the

https://ukfree.tv/extr…help
or

https://ukfree.tv/extr…ents

pages. and from the box at the top of the page.

Sorry for the delay is getting this to work again, it was rather .. involved.

Briantist's 38,844 posts

Briantist: Thanks for your reply. I get the impression that I upset you by the tone of your reply ( and in bold ). I am well versed in radio and TV but not computers. What bugs ?? Since everything microsoft, and emails and excel and Amazon and everything else works without objection, I was taught as an engineer, " If it ain't broke don't fix it " Anyway, I apologise if I upset you. M. Incles ( M.I.E.E.).

Mike Incles's 10 posts
P
Paul Chambers
11:17 PM
Solihull

my Panasonic TV is being returned again on Tuesday, as the picture keeps breaking up on/off. Its was replaced for the same model just over a week ago, as this TV and previous TV picture was juddering across the screen as the camera moves across. What is the problem please.

On the small Samsung TV on the same connections I don't get this problem. its a basic TV for the bedroom. But as I said on the Panasonic in the living room problems start. Its on the DVB, Freesat, Othersat. problems on all connections. I am totally fed up with a new TV and with me for a few weeks and back they go with problems. I am now on my fourth TV this year. What would you recommend please? Again what is the problems please.

Paul Chambers's 5 posts
Monday, 20 October 2014

Paul Chambers: It might just be this problem - Freeview signals: too much of a good thing is bad for you ?

Briantist's 38,844 posts
Select more comments
Your comment please