UK Free TV site improvements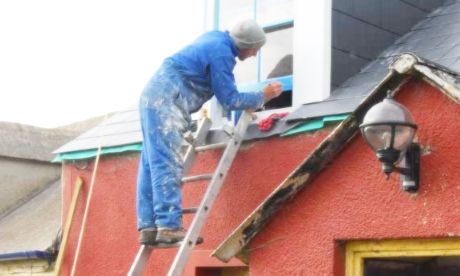 I have made a few changes and fix a few bugs here on UK Free TV:
In the main menu:
Added some chevrons to help better distinguish menu sections from menu items;
Created a new section called Archive (2002-) and moved some very lightly used site features to here to reduce clutter;
Fixed a bug that was causing a slight but perceptible delay in building the menus;
On the site generally:
Used a new feature called "lazy loading" that better instructs your web browser when to fetch photos and other large graphics from the web server
Remove the little-used "popular pages" features – it was using a lot of database resources and is being duplicated by Google Analytics;
Removed the defunct "current" set-top box software links;
Reduced the number of places that the adverts (the ones that pay for the site's hosting and database servers) to get the web pages to load more quickly.
Fixed several (hidden) usability bugs.
On section menu pages:
Fix a bug that wasn't linking the image link to a story page, only the text
On comments:
Site no longer creates an in-page link if you do not provide a web-site or twitter handle when posting a comment;
On the mapping pages:
Removed the AM, FM and DAB "transmitter regions" maps – the site now redirects to a map;
The "at700" system:
Pages are now updated to show the quarter (rather than half-year) that the changes are going to happen, including recent changes to the schedules;
I also ensure the ever-ongoing task to keeping the site synchronised to the configuration of Freeview, Freesat and free-to-air Sky.
If you have any other problems with the site that I have not – yet – noticed please let me know below in the comments.
Thanks to everyone.
Brian Butterworth
Comments
Thursday, 11 January 2018
T
Tom Allen
8:08 PM
Dorchester

Thanks for the responses folks.

I have investigated further and found the same problem on someone else's PC using Internet Explorer.
I then tried using 'Edge' on that Windows 10 PC and it worked.
It's odd that the terrain plot works in Internet Explorer on both PCs but not the map view.

Regards
Tom Allen

Tom Allen's 9 posts

Tom:

I use Firefox, Opera or Chrome in Windows 8.1 (modified) and it works in all of those with no problems.



MikeP's 3,056 posts
Select more comments
Your comment please